Revelation 3:7-10
"And to the angel of the church in Philadelphia write,
"These things says He who is holy, He who is true, 'He who has the key of David, He who opens and no one shuts, and shuts and no one opens": 
"I know your works. See, I have set before you an open door, and no one can shut it; for you have a little strength, have kept My word, and have not denied My name. Indeed I will make those of the synagogue of Satan, who say they are Jews and are not, but lie–indeed I will make them come and worship before your feet, and to know that I have loved you. Because you have kept My command to persevere, I also will keep you from the hour of trial which shall come upon the whole world, to test those who dwell on the earth."
–
Though Jesus had no word of rebuke for the senior pastor of the Church of Smyrna, Philadelphia not only was not rebuked as well but praised by Him.
–
–
Key Of David.
Jesus first mentions that His is holy, i.e. "Set apart," and "True."  Then He, Who CANNOT lie, tells the pastor that He has "The key of David, who opens and no one shuts, and shuts and no one opens."  If Jesus opens a door to us, no one can shut it.  Likewise, if there is a door that leads to something that is not good for us, He will shut it and no one can open it. What is it this "Key of David?"  It is mentioned in the Old Testament in the passage below:
Isaiah 22:22-24
22 The key of the house of David
I will lay on his shoulder;
   So he shall open, and no one shall shut; 
            And he shall shut, and no one shall open.
23 I will fasten him as a peg in a secure place,
And he will become a glorious throne to his father's house.
24 'They will hang on him all the glory of his father's house, the offspring and the posterity, all vessels of small quantity, from the cups to all the pitchers. 25 In that day,' says the Lord of hosts, 'the peg that is fastened in the secure place will be removed and be cut down and fall, and the burden that was on it will be cut off; for the Lord has spoken.' "
–
How amazing God is it that the first mention of the Key of David is here, in the 22nd verse of the 22 chapter of Isaiah.  You see, 22, in Bible numerics, means "Light, revelation."  Other than the book of Revelation, this is the only place where this key is mentioned!  When God opens doors, no one can shut them.  When He shuts doors, no one can open them!
–
–
David's Heart.
David was a man after God's own heart because all he wanted to do was make sure that the Ark, a picture of Jesus, was at the center of worship in Jerusalem.  It wasn't until after he became king of Israel that he was at last able to realize his life-long dream, though not without a snag near the house of Obed Edom, discussed in great detail in the article below:
https://emmausroadministries.international/2016/03/16/why-did-the-oxen-stumble/
–
Notice in the picture above there is no veil separating the worshippers from the Ark.  There is now no separation between God and His beloved because of Jesus.  Amazingly, David's name means "Beloved."  It's a picture of pure grace. 💖 David knew God's heart.  He understood grace.  That's why he was not afraid to bring the Ark to Jerusalem and worship before it.
–
–
Philadelphia Remembered.
The Church at Philadelphia, like David, also knew God's heart.  There were things about Christ that they understood and remembered that the other Churches had forgotten, listed below:
–
#1. They kept Jesus' word and loved to talk about Him, about revelations of Who He is and what He does for us.  You see, knowledge alone about Jesus is not enough, as in the case when the wise men came to King Herod to find out where Jesus would be born.  The Pharisees were able to give the king that knowledge but not so that Jesus could be worshiped, but so that He could be killed. 😡 That's not the kind of Bible knowledge you want.  It must be revelation about Christ:  His person, His glory, His majesty, His work, and so on.
–
#2. They did not deny His Name.  They were a church that loved to mention the Name, "Jesus."  The Bible tells us that in the end times, like now, there will be a pervasive spirit of antiChrist.  Notice it's the spirit of "AntiChrist," not "AntiGod."  These people are for God but against Christ.
–
Many talk about the Names of God:  Elohim, Jehovah Nissi, Jehovah Rapha, and so on.  Now, it's OK to talk about the many names of God in the Old Testament, but remember:  It was Jesus Who died for us.  He is the Christ, our Messiah.  Don't be afraid to speak out His Name:  The Lord Jesus Christ.
–
#3. They held on to His patience.  In the midst of trials and tribulations, they held on in His patience, persevering in the face of their troubles by not blaming God.  They recognized that those things are not from Him; that He turns every trial into a triumph and makes all things turn out for good to us.
They prayed, "Lead us not into temptation, but deliver us from evil.
–
Now, there are many things that God will keep us from going through.  But if you never go through anything, how will you know you were delivered from anything?  That's why God will sometimes allow us to go through some testings and trials so that we will know what it means to be delivered out of them.  That's often when we give Him praise not knowing that there are many things from which we have been preserved.  We need to remember that and thank God always for there are things we don't know about because they didn't happen to us.
–
–
Key To Open Doors.
There's a key in Jesus' nail-pierced hand for you and I.  What kind of doors does His key open?  Let's look at a few scriptures.
–
1. Key To The Door Of Faith.
Acts 14:27-28
"27 Now when they had come and gathered the church together, they reported all that God had done with them, and that He had opened the door of faith to the Gentiles. 28 So they stayed there a long time with the disciples."
Even for faith, we are fully dependent on God to open the door to us so we can walk in the way He wants us to.  God is our supply!  God has the key!
–
2. Keys To Death And Hell.
Revelation 1:18  "18 I am He who lives, and was dead, and behold, I am alive forevermore. Amen. And I have the keys of Hades and of Death."
–
In the garden, it was Adam who committed high treason, bowed his knee to the outlaw spirit, satan, and brought in death, sickness, disease, poverty, every curse that became our heritage.  But when Jesus died, He bought back those keys of death and hell in His hand.  HALLELUJAH!!!  
–
In the original Greek, the above order is reversed.  It says, "Death and Hell, or Hades."  Death comes first, then hell, unless you are born again.  Only then you can never experience hell! 👉🏻  You are saved for all eternity, and there is NOTHING you can do or say to reverse that. 👈🏻 (See John 10:25-30)
–
3. Key To The Door Of Effective Ministry.
1 Corinthians 16:9 "For a great (mega) and effective (energés) door has opened to me, and there are many adversaries."

The word in Greek for great is "Mega," and the word for effective or productive is the word "Energés," from which we get our word for "Energy."  A door opened to Paul for great energy to do miracles, witnessing, preaching, etc.  Good thing because there were many enemies!
–
You need great energy to be effective against adversaries on every side.  God provides that for his servants who are called to minister.  Whenever you have an effective ministry or area of service you are going to have people who are jealous, who want to see you fail, who work to try and make you fail TO NO AVAIL! 🙌🏻
–
4. Door Of Utterance.
Colossians 4:3-4 (KJV)  "3 Withal praying also for us, that God would open unto us a door of utterance, to speak the mystery of Christ, for which I am also in bonds:  4 That I may make it manifest, as I ought to speak."
–
–
Those who preach and teach want to make sure they pray this prayer that God will speak His truth through you as you preach and teach others.
–
How often, as preaching is going on, do some of the things which are said by the pastor are things he or she didn't plan to say?  They just "Happen," to be included and lives were changed.  What was spoken that reached out and touched someone, unbeknownst to the one preaching, was the Holy Spirit taking over the teaching!
–
Even as a parent, when you are speaking to your child, the Lord will open to you wisdom on how to reach your young one.  Sometimes as I am writing on a topic, I can hear the Holy Spirit giving fresh revelation.  He's an amazing teacher!
–
–
Preserved From The Great Tribulation.
Revelation 3:9-11
 "
9 
Indeed I will make
those of the synagogue of Satan, 

who say they are Jews and are not, but lie–

indeed
I will make them come and worship before your feet, and to know that I have loved you.
10 
Because you have kept
My command to persevere,
I also will keep you from the hour of trial which shall come upon
the whole world, to test those who dwell
on the earth. (Great Tribulation)
11 
Behold,
I am coming quickly!  
Hold fast what you have, that no one may take
your crown."
Obviously, the Great Tribulation did not happen in the 1st century.  It will occur in the 7 years just prior to Jesus' return to earth.  
When it hits planet earth, it will be the worst of times ever before experienced in history.  However we, Church, will not be here on earth during those dark days.  We will have been taken out of this world in the greatest disappearance of all time:  The Rapture!
–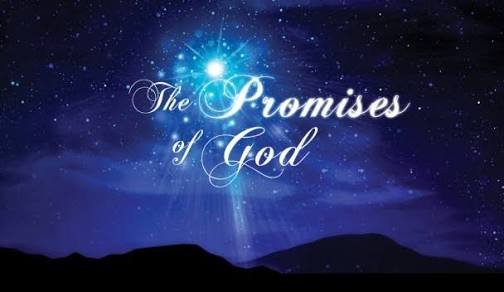 –
Promises To All Believers
12

 

He who overcomes, (1) I will make him a pillar in the temple of My God, and he shall 

go out no more.

 (2) I will write on him the name of My God and the name of the city of My God, the 

New Jerusalem, which

 

comes down out of heaven from My God.

 (3) And I will write on him My new name.
–
All those who put their trust in Christ will become a pillar in the temple of God, we will have a new name, and Jesus will write on us that new name.  The Church of brotherly love, "Philadelphia," not only knew and understood all these things, they meditated on them to the point that they were non-plussed by the culture around them.  Their focus was right where it should be:  Squarely on Jesus!  
–
That's how they remained faithful through trials.  That's why Jesus said all those things about them.  That's why, for this pastor, there was no only no rebuke, only praise, for who they were and what they were doing.
–
13 
"He who has an ear, let him hear what the Spirit says to the churches." '
–
You may follow the link below to part 7: